Protect Your Pipes: Pipe Winterization Tips
9/20/2017 (Permalink)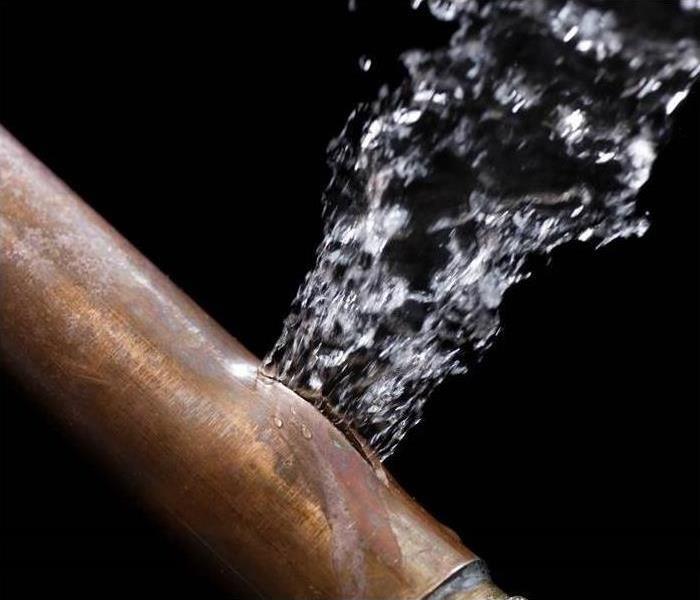 No one wants to come home to a broken pipe. Follow these handy tips to help prevent this sort of damage in your home!
It may not quite be Fall just yet, but it's never too early to prep your home for the impending Winter. Colder temperatures can be extremely damaging to your home if you're not prepared.
Contrary to popular belief, pipes don't typically burst at the point where water freezes, but somewhere between the freeze and a closed faucet. When the pressure builds due to ice blockage, it has nowhere to go but through the pipe walls, which can quickly lead to extensive water damage. Winterize your home plumbing, stop frozen pipes before they happen and prevent expensive water damage by properly insulating the plumbing pipes in your home.
1. Pipe insulation
Your pipes are more susceptible to freezing damage when temperatures drop to 20 degrees Fahrenheit or below. Pipe insulation provides you with a first line of defense against cold temperatures and frozen pipes. For pipe winterization, add a thicker layer of insulation around your pipes.
Insulate the pipes in all unheated areas, as they are most likely to freeze. Wrap the pipes in insulation tubes made of polyethylene or fiberglass. Measure the outside diameter of your pipes to make sure you purchase the correct size of tube. Wrapping pipes in heat-tape prior to insulating adds an extra layer of protection, but make sure you follow the manufacturer's instructions to avoid damage.
2. Keep a dripping faucet
On nights when the temperature is expected to drop below freezing, turn on faucets along the exterior walls to create a small, steady drip; doing so will allow the water to move and flow, helping to keep it from freezing. This also eliminates pressure that can build between the faucet and an ice blockage, so even if a pipe freezes, it may not burst.
3. Open cabinets
You can stop frozen pipes by introducing more heat. Open all sink-based cabinet doors along exterior walls to allow more heat to reach the pipes.
4. Fix exterior cracks
Note any cracks or holes along the outside walls and foundation of your home. Filling holes and cracks with spray foam insulation and caulking can help stop the cold air from coming into contact with your water pipes during extremely cold weather.

No matter how many preventative measures you take, disasters will still unfortunately strike. When you do find yourself in the middle of a water damage, don't hesitate to reach out to the experts at SERVPRO of Bangor/Ellsworth!