After An Emergency, Call Your Insurance Carrier (And NOT Your Agent)!
3/18/2019 (Permalink)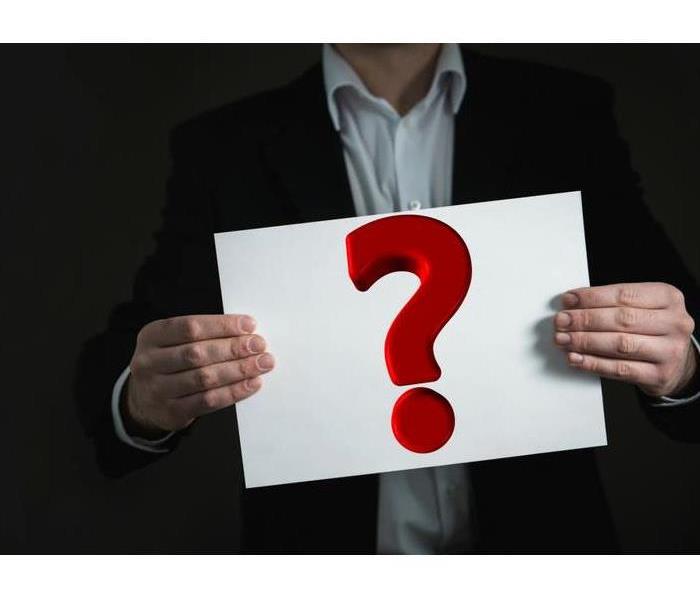 People often wonder who to call immediately after a major incident. Do you know who your insurance carrier is?
Broken pipes, fires, and other emergencies in your home can be extremely stressful situations. They always seem to happen when you least expect it and can quickly turn everything in your life upside down. After an emergency, it's important to get things back to normal as quickly as possible; in most cases, this process can be expedited by getting your insurance carrier involved and alerting them to the issues at hand. They, in turn, will help mobilize restoration companies – like SERVPRO of Bangor/Ellsworth – to get on-site and begin the remediation and cleanup process.
Many people are unsure of where to turn immediately after a major incident. There tend to be many questions: Who should I call? Who do I need to contact? How do I report this, especially if it happened after-hours? Unfortunately, people often end up going through the wrong channels and can easily end up waiting far longer than they need to before even letting someone know, let alone getting a company like SERVPRO on-site. In many cases, people typically "follow the money" and contact the person who they send their insurance payments to; this is usually their insurance agent, the person who sold them their policies. While they are very good at their jobs, they're usually unable to assist their customers during an emergency situation; it simply isn't their department or area of expertise.
When an emergency occurs, it is typically advisable to immediately reach out to your insurance carrier, the company that actually covers your property and pays if you file a covered claim. Unlike an agent, most of the larger insurance companies are available 24/7/365; you'll be able to speak with a representative to report your claim and being the process of getting an adjuster on-site to assess the situation and determine coverage. Best of all, they'll often be able to help coordinate with restoration companies (such as SERVPRO of Bangor/Ellsworth) to begin the clean-up, restoration, and remediation as quickly as possible. Many of these situations are very time-sensitive, so the faster we can get to your property, the better!
Remember: In the event of a water or fire emergency in your home, one of the first phone calls you should make is to your insurance carrier and not your agent. Your carrier is the company who actually insures your property, and they're the ones who will be able to best assist you during the initial phases.
Do you know who your insurance carrier is?
When a fire or water event takes control of your life, we help you take control back. Call SERVPRO of Bangor/Ellsworth today: (207)947-0400